Our partner
Tonic Connective
We are an international design studio established in 1998.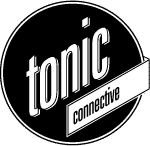 We're Tonic Connective, a boutique graphic design agency specialising in brand development, publications, corporate communications, website design and environmental graphics.
Since 1998 we have been producing award-winning design for some of Australia's largest (and smallest) organisations. Our expertise covers all aspects of production including: design, copywriting, photography, printing, and distribution.
What makes Tonic Connective unique is our refreshing attitude, our passion for exceptional design that works, and the enthusiasm with which we embrace your brand. Backed by a team of experienced professionals and a procedural methodology that has been proven over time, we apply a considered, strategic approach to our creative processes.
If you would like to know more about our service or would like to receive a free quote, please fill out the contact form below and the quote will be sent to you. Alternatively you can call us directly to have a chat with us.